Our Peach Recipes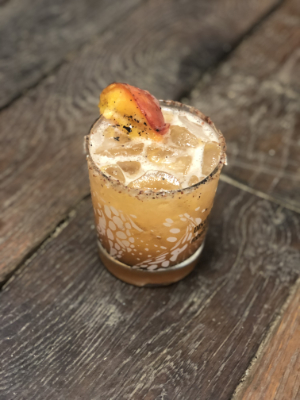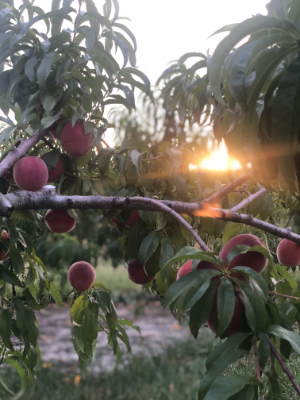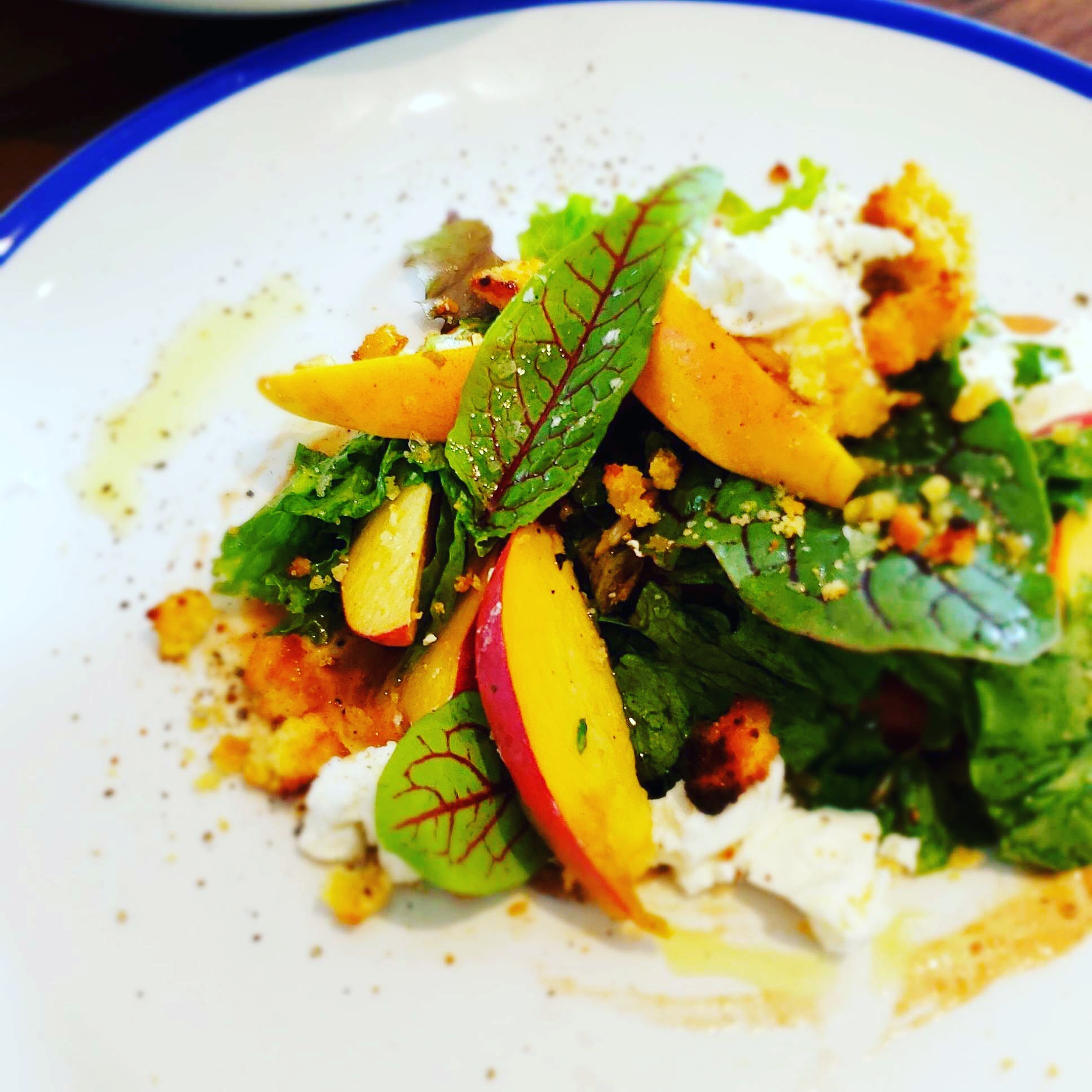 We pride ourselves on growing the finest peaches Delmarva has to offer so it's only fair that we share some of our favorite farmstead recipes, passed down through generations.
For more recipes, please request our current Recipe Sheet when you visit us at our farmers' market locations or at our pick-your-own orchards.
For information on how to freeze Bennett Peaches & Bennett Nectarines please visit Softening, Storing & Freezing Bennett Peaches.
---
Ms. Delthia's Rustic Peach & Creme Pie
Growing up, walking across the street from the farm to our neighbor, Ms. Delthia's house was always a rewarding experience, especially during peach season. We would trade armfuls of our tree-ripened peaches for one of her locally famous peach and creme pies. Her memory lives on with this heritage recipe direct from our collection. We hope that you enjoy baking it for your family & friends as much as she did for ours.
6 Bennett Peaches peeled, pitted and cut in half
1 pie crust
1 cup heavy whipping cream
½ cup sugar
3 Tablespoons cornstarch
1heaping Tablespoon of tapioca
Cinnamon (to sprinkle on top)
Preheat oven to 400°. Lay halved peaches pit side down in pie shell. Mix together sugar cornstarch, and tapioca. Spread sugar mixture evenly over peaches. Pour cup of cream over peaches. Sprinkle top with cinnamon. Bake at 400° for 10 minutes. Turn oven back to 325° and continue cooking for 25 minutes or until cream begins to set (You may need to cover edges of crust with foil so it doesn't get too brown). Refrigerate pie after it cools and allow it to completely set before cutting. Enjoy! Serves about 6 folks.
---
Susan's Soon-To-Be-Famous Bennett Peach Tarte
7 Bennett Peaches, pitted, peeled & halved
1 cup flour
1 teaspoon baking powder
⅛ teaspoon salt
1 stick butter at room temperature
¾ cup sugar
2 eggs
Sugar & lemon juice to sprinkle on top
Preheat oven to 350 degrees F. Grease a 10" springform pan. Sift together flour, baking powder and salt. Set aside. Mix butter and sugar until light and fluffy, add eggs, then fold in dry ingredients until blended. Spoon batter into a pan & smooth it to make an even layer over bottom making sure bottom is entirely covered. Arrange peach halves over top. Sprinkle sugar and lemon juice lightly over top. Bake until golden brown (approx. 50-60 minutes). Serves about 6.
---
Peachy Cornbread Muffins with Salted Honey Bennett Peach Butter
While you certainly could make either one of these recipes on their own, they are downright delicious served together and round out the summertime supper spread with an addictive sweet and salty combination of flavors.
Cornbread:
1 Bennett Peach, peeled, pitted and diced
1 cup buttermilk
1 egg
1⁄4 cup vegetable oil
2 cups self-rising white cornmeal mix
Butter:
2 sticks butter, room temperature
1⁄4 cup local honey (honey will also work)
1 Bennett Peach, diced
Sea Salt, larger flakes
Preheat oven to 425 degrees F. Prepare muffin tin by coating with non-stick cooking spray. Add diced peaches to a mixing bowl. Add egg, buttermilk and oil and mix to combine. Add cornmeal and mix with spoon just to combine. Immediately scoop batter into the muffin tin and place in the center of the oven. Cook for 15-20 minutes until golden brown.
To make the butter, start with room temperature butter in a small mixing bowl. Using an electric mixer on high speed, whip butter until light and fluffy. Add sorghum and combine. Using a rubber spatula, fold in fresh chopped peaches. Sprinkle with salt when serving. Makes 12 muffins.
---
Grandma Mary's Glazed Bennett Peach Pie
4 cups sliced Bennett Peaches
1/2 cup water
1 cup sugar
3 tablespoons cornstarch
1 tablespoon butter
9" baked pie shell

Crush enough peaches to make one cup, leaving rest to slice. Combine crushed peaches with water. sugar and cornstarch. Cook until clear (2-3 minutes) stirring occasionally. Add butter, cool slightly. Fill baked pie shell with sliced peaches. Pour glaze mix­ture over peaches. Chill at least two hours. Makes 6 slices.
---
Grilled Bennett Peaches
2 Bennett Peaches, peeled, pitted and halved
2 tablespoons olive oil or 2 tablespoons melted butter with 1/2 teaspoon of cinnamon
Brush melted butter and cinnamon, or olive oil, onto Bennett Peach halves. Grill on high heat, approximately 3 - 5 minutes per side, until grill marks appear and/ or they are done. Do not overcook. These are delicious served along side grilled pork chops or grilled chicken. Makes 4 peach halves.
---
From our family to yours, enjoy the fruits of our labor.