Your Picking Experience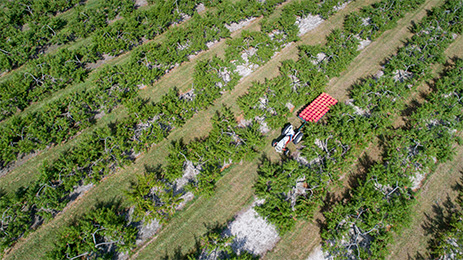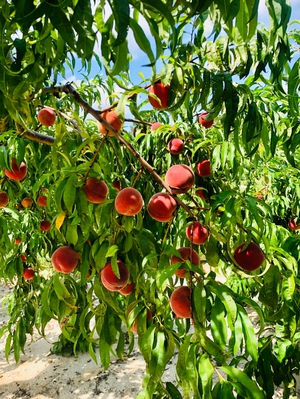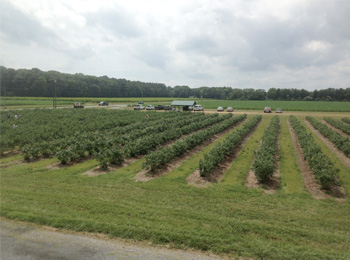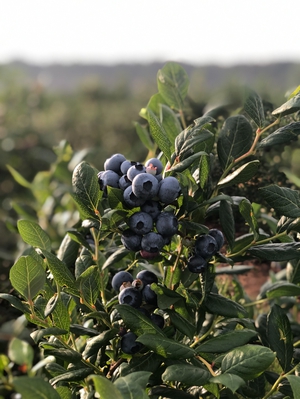 The Pick-Your-Own Experience at Bennett Orchards
At Bennett Orchards, we pride ourselves on offering Delmarva's most authentic agricultural experience, welcoming you to visit our historic farmstead, in season, to pick-your-own Bennett Blueberries, Bennett Peaches and Bennett Nectarines. Surrounded by natural beauty, to hand select your own fruit is as-fresh-as-it gets, embodying the sensation of a Delmarva Summer. Both residents and visitors alike consider U-Pick Bennett Blueberries and U-Pick Bennett Peaches a staple of summer. The very moment that you arrive at Bennett Orchards, your pick-your-own experience begins.
As you enter our Blueberry or Peach Orchards, signs direct you to the area where harvest is being conducted that day. You will be guided where to park and once you exit your vehicle, you will instantly be surrounded by our orchard oasis. Luscious, mouth-watering fruit hangs abundantly from meticulously manicured plants. As our friendly picking attendants greet you, you will be provided with a free Bennett Orchards' Picking Container. For your convenience, wagons are also provided, free of charge, to make your picking experience effortless. Our cheerful picking assistants help you locate the most plentiful picking areas draped with fruit at the peak-of-ripeness. In no time at all, you will reach the required minimum, but don't stop there! We offer a 10% discount for larger amounts. Once you've filled your Bennett Container(s), your freshly picked fruit is weighed and sold by the pound at our moveable check-out stand. On your return visit you may reuse your Bennett Orchards' Picking Container for a discount! Both Bennett Blueberries and Bennett Peaches are only available for a brief period each summer, so it is advised to make the most of this genuine experience.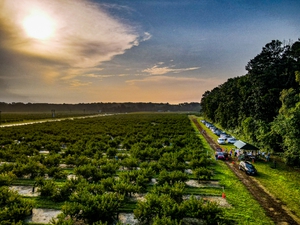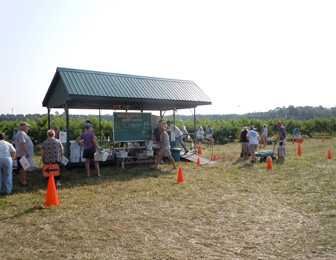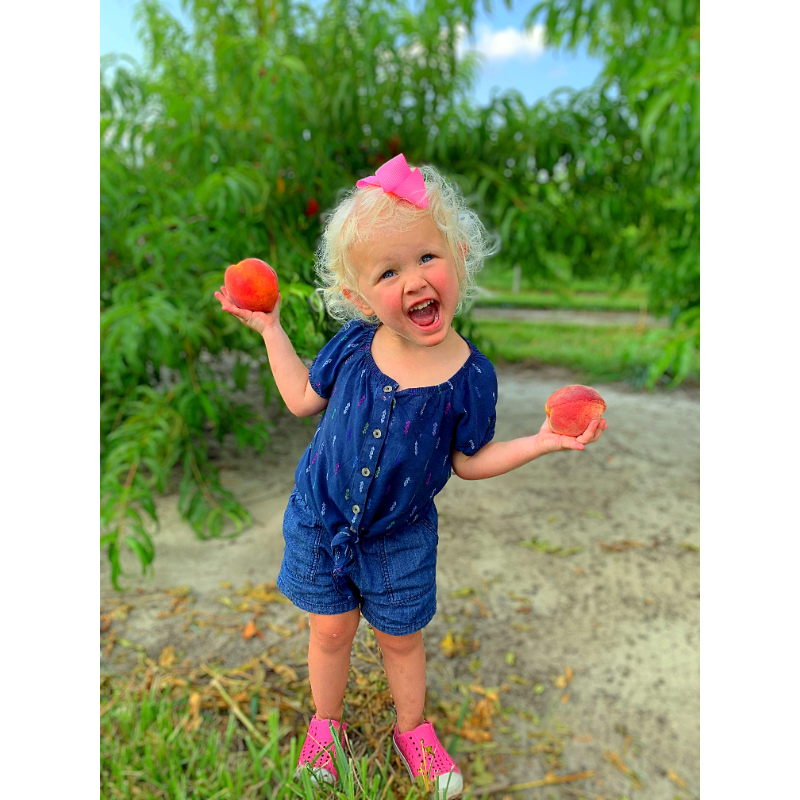 Due to seasonal variability in supply we can't ensure that we will be open every day, in-season, but we can promise you that when we are open for pick-your-own Bennett Blueberries, Bennett Peaches and Bennett Nectarines it is always an unforgettable, sweet and satisfying experience for all ages. We always ask that you please check our website homepage or call 302-732-3358 for a daily update on picking conditions prior to your visit. Due to Food Safety Regulations, please refrain from bringing your pets into the pick-your-own/ U Pick area with the exception of service animals. Additionally, we accept credit cards, cash or check. Please visit our "Pick Your Own Bennett Peaches" and "Pick Your Own Bennett Blueberries" pages for more information on each individual picking experience. For a detailed map and directions to our farm please reference our "Visit Us" page.
From our family to yours, Visit Us and be delighted by Delmarva's Most Authentic Agricultural Experience.