Visit Us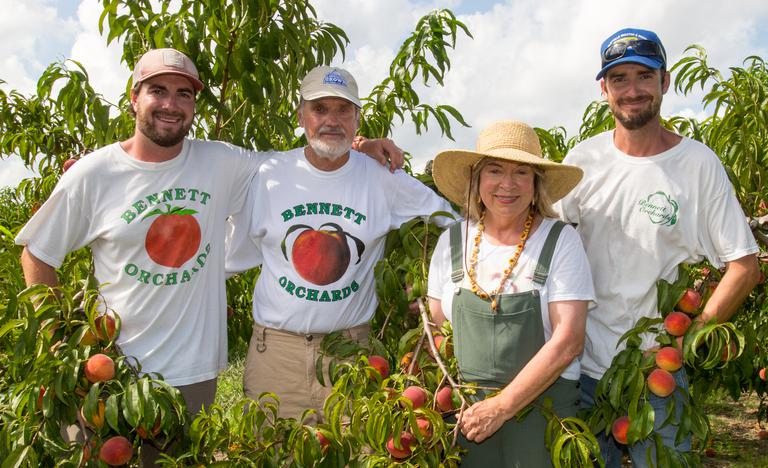 Henry, Jim, Carrie, and Hail Bennett
For a daily update, in-season, on picking conditions, as well as, our daily farmer's market location(s) and offerings, refer to our homepage. You may also call 302 732 3358 for an update, in-season, on daily picking conditions. We always ask that you please check our homepage or call ahead for a current update on picking conditions prior to your visit. Let our family serve yours at one of our daily farmers market locations or by inviting you to visit Delaware's first pick-your-own peach orchard and Delmarva's largest pick-your-own blueberry orchard. We are delighted to be Delmarva's most authentic agricultural experience,  
 serving hundreds of thousands of satisfied customers since 1987 and 
providing directly from our land to your family for six generations.
Bennett Orchards
31442 Peach Tree Lane
Frankford, Delaware 19945
Pick-Your-Own at our Historic Bennett Farmstead:
To guarantee pick-your-own availability, in-season, 
please always check picking conditions on our homepage 
or call 302 732 3358 prior to your visit. 
 
You may also find a daily update on our farmers market locations, times and offerings
that day under our current farmers' market status.