Storing & Freezing Bennett Blueberries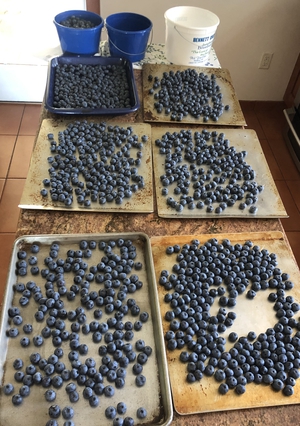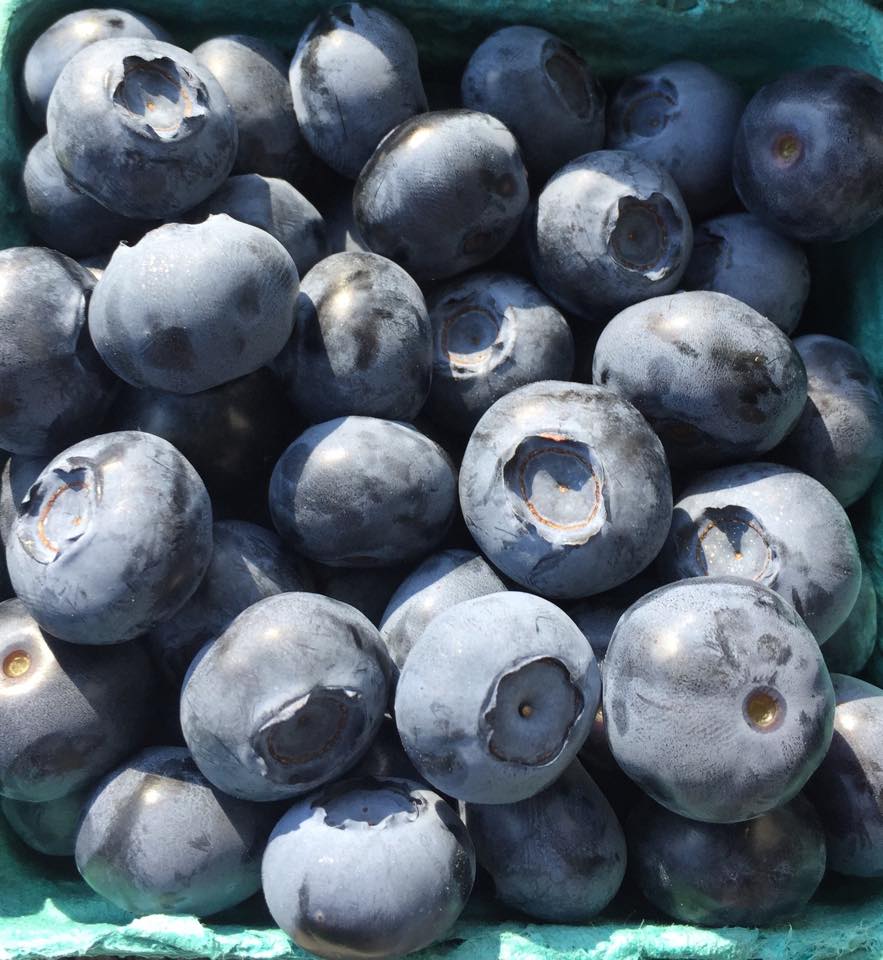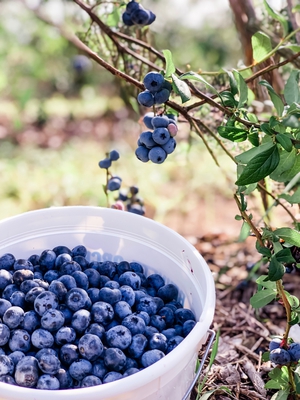 Storing Bennett Blueberries
When you first bring home your Bennett Blueberries after picking-your-own, or from one of our farmers market locations, we recommend taking them out of the Bennett Orchards Container and spreading them out evenly in a shallow bowl or pan. You may notice a purple tinge to some of the blueberries, however this will turn blue within 24 hours at room temperature. Otherwise, you should refrigerate your Bennett Blueberries, for up to 10 days, to enhance their flavor and shelf life. Unlike Bennett Peaches, the flavor of many of our Bennett Blueberry Varieties is actually enhanced when chilled. You may either wash your fruit and allow it to dry before refrigerating, or wash immediately before enjoying. We do not recommend to refrigerate or freeze Bennett Blueberries when wet. Allow them to dry before placing in the refrigerator or freezer for a better shelf life and a firmer berry.
How to Freeze Bennett Blueberries
Unwashed Bennett Blueberries may be frozen directly in Ziploc bags. We always advise to never rinse Bennett Blueberries prior to freezing. You may also lay berries on a rimmed baking sheet and individually freeze them for 3 hours before removing from the freezer, immediately transferring to a Ziploc bag, and then placing them directly back into the freezer. Once frozen, rinse Bennett Blueberries immediately before use.
For more ideas on how to further enjoy Bennett Blueberries please check out some of our Farmstead Blueberry Recipes.